FUNENGDA INDUSTRY CO., LTD.
Tel: 86-576-88529118, 88529222
Fax: 86-576-88529111
E-mail: fnd@funengda.com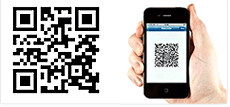 Model: FND-F3000

Categories: Candy Packing Machine > Automatic Chocolate Alignment Flow Wrapping Line

Description:
FND-F3000 Automatic Chocolate Alignment&Flow Wrapping Line
·—Apply to the automatic alignment and flow wrapping of small size (roundness、squareness、small rectangular etc.)chocolate,biscuit、wafer、cake etc.
·—Intelligent servo control system,smooth running with low noise ensure comfortable production environment.
·—Speed adjusting by frequency conversion,photocell register.
·—High precise druable cutter tool,precise process of latitudinal&longituinal sealing.
·—Humanized design,customized big-size touch screen ensure easier operation.
·—Linked to production line,full automatic alignment and wrap from raw materials to final products,antomatic film splicer,enhance the production effectiveness.


Product Size
Length: 55-140mm
Width: 15-50mm
Thickness: 5-30mm
Wrapping Material
CPP/PET CPP/BOPP
Drive Motor
7.8KW(AC380V 50HZ)
Speed
800pcs/minute
Net Weight Of THe Machine
2300kg
Machine Size
12035x1401x1590mm

Relates Products: