FUNENGDA INDUSTRY CO., LTD.
Tel: 86-576-88529118, 88529222
Fax: 86-576-88529111
E-mail: fnd@funengda.com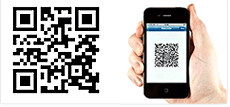 Model: ZX-3600

Categories:
Aseptic Filling Machine

Description:
ZX-3600 Automatic Aseptic Brick Filling Machine
·—Aseptic filling packing machine professional in mechanicak electricity、 gas、hydraulic、 optical、 Magnetic, full intelligent display the results of detection and control of production process, fault diagnosis will achieve full intelligent display.
·—Automatically finish the stable film roll put and feeding, printing date and batch number、 seals pre—affixed, physical and chemical sterilization、 box pre-shape、filling、horizontal sealing、 shaping、 Cutting、 sticky angle, output and other packaging process.
·—Integration of modern optical and mechanical& electrical integration of the latest technology integration design, precision manufacturing, the use of closed-loop control tension、photoelectric detection、PLC control, HMI interface operation monitoring, smart application of heat radiation and high frequency inspection,to make the stick and vertical, horizontal seal more reliable, scientific and rational use, so that the machine running more freely、 stability.
·—Automatic film roll replace device, the machine replace the roll and splice paper without stop the machine.
·—The equipment has achieved the leading level in the world of the aseptic performance, the degree of automation, the ability of production, the stability of the equipment and so on.


Relates Products: